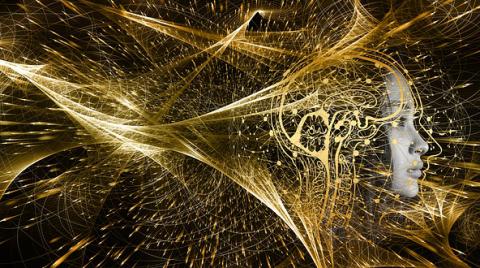 Source:
Article: Patent- & Rechtsanwaltskanzlei Meyer-Dulheuer MD Legal Patentanwälte PartG mbB, Photo: Gerd Altmann, pixabay.com
Artificial intelligence stands in for musical genius? This weekend – on 9.10.2021 – Beethoven's 10th Symphony was performed in a world premiere – as the creation of an artificial intelligence. The AI completes last Beethoven Symphony, known as "the unfinished".
Until now, it has always been called "the unfinished" – Beethoven's 10th Symphony. Musicologists saw this as a challenge and, thanks to the possibilities of artificial intelligence, also as feasible to complete "the unfinished" after all. In partnership with Deutsche Telekom, a "Beethoven AI" was created, i.e. an artificial intelligence (AI) that can recognise and imitate the typical Beethoven style. With the help of this algorithm, it was completed: Beethoven's 10th Symphony, "the Unfinished". On 9 October 2021, the symphony was premiered in Bonn as a world premiere; it can be streamed on Telekom channels.
Can AI compose sophisticated music?
Since the 1980s, music has been "composed" with the help of computer programmes by mixing and overlaying different pieces of music.
The targeted use of algorithms and artificial intelligence then emerged in the 2000s. The American Taryn Southern made a name for herself in AI music when she arranged the music album "I AM AI" with the software Amper and posted it on Apple Music and Spotify in 2017. Google also offers similar software to Amper with Magenta, as does IBM with Watson Beat.
But that was comparable simple music. AI tends to "compose" instrumental background music (so-called "ambient music") and background music for videos and computer games, which is what the Berlin start-up Melodrive specialises in.
All the more reason to pay attention to the fact that Warner Music is entering into a partnership with the music platform Endel, as was announced in spring 2019. Endel has developed an app that uses artificial intelligence to create atmospheric soundscapes that are personalised for each user. This AI music will also tend to be background music, but through Warner Music's involvement in a big way. And when it comes to economic significance, questions about copyright and inventor protection also arise.
AI Music and Copyright and inventor's rights
Fundamentally, AI music raises, among many questions, the issue of intellectual property rights. Ultimately, AI music is based on the data collection of very many pieces of music, symphonies and operas – which someone else has created. The same applies to other works of art. For example, "Edmond de Belamy", a Rembrandt-style AI artwork that was auctioned at Christie's in 2019 for more than $400,000.
This is because the algorithm can only edit what is already there, it's all about layering, changing lengths, varying beats. The artist's own contribution is seen in the way existing material is mixed, i.e. in the learning algorithm and the resulting new work. Copyright could therefore possibly be violated.
However, not in the case of Beethoven's 10th "AI" Symphony. In Germany and the European Union, copyright expires 70 years after the death of the author. Beethoven, however, has been dead for almost 200 years.
Invention protection for creations of an artificial intelligence is also already a very topical issue. The US Patent Office has already signalled that AI should be patentable "as such". And the question of whether an AI cannot also be the rightful inventor has also long been before the patent offices and courts (the highest UK court ruled on this in September 2020), the famous Debus case.
Finally, in April 2021, the EU Commission issued a declaration with the clear goal of making Europe the global centre for trustworthy artificial intelligence (AI) – we reported. 2021 is a year of awakening for AI innovation – and also for AI music and art, impressively demonstrated with Beethoven's 10th "AI" symphony.
Beethoven's 10th "KI" Symphony – how it is done
Similar to the AI artwork in the Rembrandt style, the composition of Beethoven's 10th "AI" Symphony not only used recordings by Beethoven, but also pieces of music that may have influenced Beethoven at the time, including pieces by Johann Sebastian Bach. The artificial intelligence repeatedly reassembled fragments from the existing pieces of music, superimposed them, mixed them. In the end, this resulted in a score for Beethoven's 10th "AI" Symphony, which was transformed into a lively composition by the composer Walter Werzowa and the Beethoven Orchestra Bonn, as Telekom announced.
In any case, Beethoven's 10th "AI" Symphony marks a new milestone in artificial intelligence. It is therefore good that international coordination is also increasingly being sought. For example, the five largest IP offices in the world (the EPO, the JPO, the KIPO, the CNIPA and the USPTO), known as the "IP5", are currently striving to expand and, if possible, harmonise legal, technical and strategic aspects in connection with new technologies and AI and the patent system.