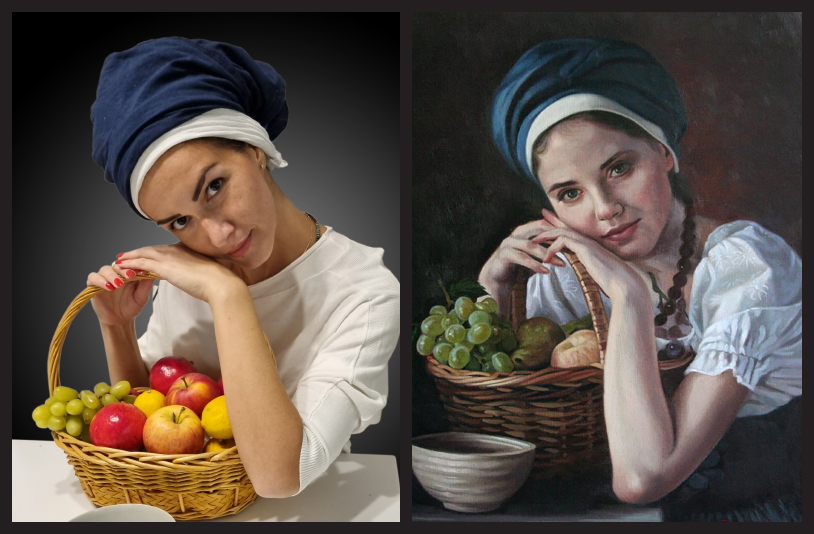 Some works of art never stop fascinating us. We call them masterpieces. Their originality is special, they capture the imagination, survive the test of time and change the way artists depict the world.
Come to this fairy world. Take the challenge. Be a masterpiece!
What you have to do? Recreate a famous, favorite work of art with everyday objects, take a picture and upload the photo by filling out the form on the website. Share your masterpiece on social media with #IPAgents, challenge your friends and you can win prizes.
Looking for inspiration? Take a look at the digital library with links to famous museums, which provide free access to works of art.
All "masterpieces" can be viewed in Gallery, and the most creative ones will be rewarded. See also the "masterpieces" of our team.
This challenge is inspired by the Getty Museum in Los Angeles, the Rijksmuseum in Amsterdam and the PinchukArtCentre in Kyiv.
How to participate:
Choose a favourite work of art 
Find appropriate objects that resemble those depicted on the picture 
Recreate the picture setting with those objects 
Take a photo and publish it, filling in the website form.
Share your masterpiece on Facebook, Instagram or Twitter with #IPAgents and challenge your friends.
Everyone is free to participate with unlimited number of photos. Your entry should contain the title and author of the artwork that you have recreated.
Eligible participants:
Eligible for participation is everyone on the territory of Europe.
Awards:
First prize

:

wireless headphones Urbanista
Audience Favourite prize
The Audience Favourite award will be selected through online vote on Facebook.
Vote for your favourite masterpiece till 30th of June (Thursday).
We will announce the winners on 1st of July.
Incentive prizes will also be awarded through a lottery.
The names of the winners will be announced on the campaign website and its social media profiles. The team will contact the winners for the delivery specifics.
Competitive period of the challenge:
16 March – 17 June
*All published photos will be used solely for this campaign's purposes.
*Any data provided by the participants will only be used to identify them in view of delivering their prizes.