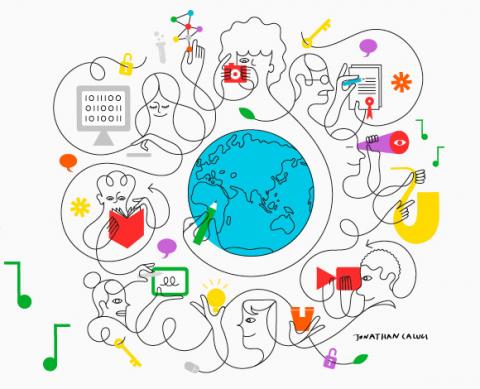 This year's World IP Day campaign 'IP & SMEs: taking your ideas to market'is an opportunity to celebrate the role that intellectual property plays in supporting creativity and innovation.
As economies across the globe grapple with the economic fallout of the COVID-19 health crisis, World IP Day 2021 shines a light on the importance of SMEs and the essential role they play to our economy and society more generally. This year we highlight how SMEs can use IP rights to grow, generate value, create employment, achieve their business objectives, and be successful on the market. We also explore various types of SMEs from many different sectors and take a closer look at how they come up with new ideas and translate these ideas into innovative products.
Interestingly, the SME-styled theme for World IP day coincides with the SME-focussed year that both the EUIPO and Member State national IP Offices are cooperating on. In fact, it comes just at the time these programmes are in full sway.
This month also marks the 25th anniversary of the first registration of an EU trade mark. Demand for registrations has continued to grow despite the COVID pandemic, with 25% more EU trade mark applications received compared with the same period in 2020.
Over the course of 2020 and 2021 we have been working hard to roll out several initiatives aimed at helping SMEs as and where we can. The EUR 20 million Ideas Powered for Business SME Fund is already helping 2 500 EU SMEs, who have now applied for some 6 000 trade marks or designs at EU and national level. The fund has a further three application windows planned for May, July and September of this year. The Fund covers IP pre-diagnostic services and trade mark and design applications.
We look forward to celebrating this day with all the IP community.