Biography
Lara Calleja is a citizen of Malta and has lived in a village by the sea called Marsaskala. She grew up playing by the sea with village friends, as well as reading, playing outside and dreaming to save the world from cruelty - especially the poor, the homeless and the vulnerable - including animals.
Age brought forth disillusion but rather than being cynical about political change, at 16 she started being active in a political pressure group that strived towards social justice. Lara has practised activism ever since and sees activism as a core element of motivation - and this is greatly reflected in her writing. At university, she took Near Eastern studies - a rather complex subject that brushed on the ancient languages of the east - mainly Arabic, Hebrew and Phoenician. But the subject was not exactly practical, so she started a career in tourism.
But anger with cruelty fuelled Lara's first attempts at writing where she reconciled her idea of the world by inventing characters that evolved beyond her personal experience. She has published two books. The first one 'Lucy Min?' was shortlisted for the National Book Award in 2017. In 2020, Lara published her second book 'Kissirtu Kullimkien' which landed her 3 awards in 2021 - one for the EUPL prize and the other two from the National Book Council in Malta. In 2021 she also wrote her first theatrical play featured in Valletta. She also wrote a monologue that will be featured this coming March to commemorate women's week.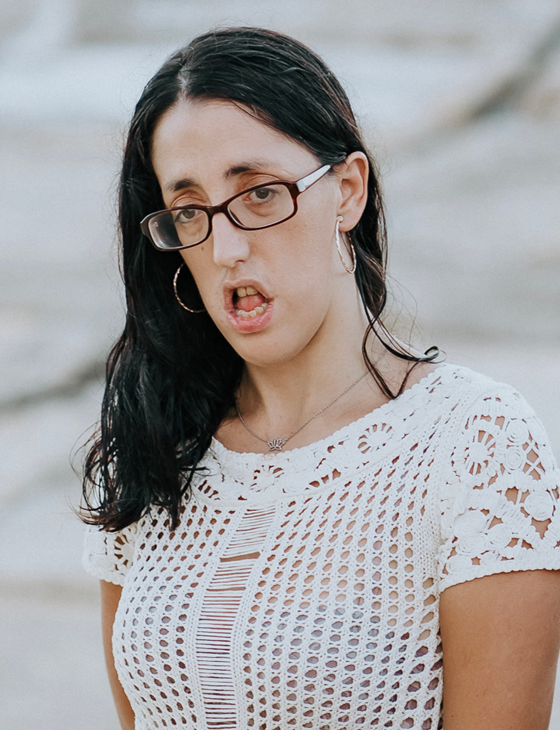 photo: © Lara Calleja