Futuralia 2022 enjoyed exceptional interest and attendance.
The IP Why Not had an outstanding chance to meet and communicate with the school graduates of Portugal looking for opportunities for their continued education or first employment.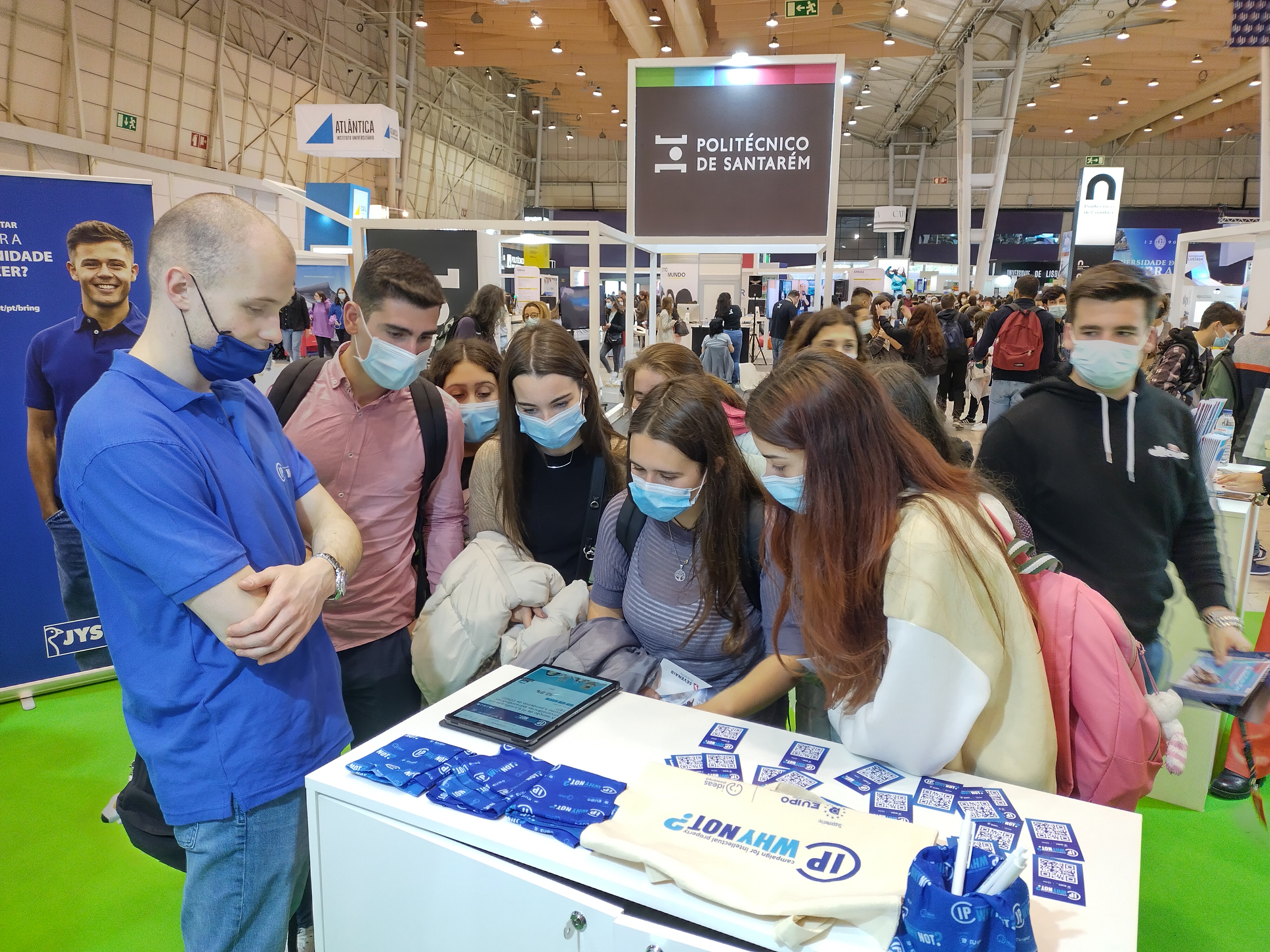 When?
30 March – 2 April
Where?
Feira Internacional de Lisboa, Rua do Bojador, Parque das Nações – 1998-010, Lisbon
What is Futurália?
Futurália is the biggest national education and training event held in Portugal. It is specifically aimed at the young audience, it promotes a variety of initiatives and shows diverse products, services and contents to young people, focusing on technology, artis and sports. This dynamic event interacts, creates experiences and sensitizes young people of meaningful topics.
It provides the exceptional opportunity of seeing young and emerging talents' performances on stage.
IP Why Not brought to Futuralia knowledge and information about intellectual property rights, it provided answers to your questions, gave you the chance to vote, showed you special videos and challenged you with quizzes.